Good health is something that everyone strives for. There are several aspects that come together to establish good health. Your age, diet, lifestyle, genetic abnormalities, chronic illness, and injuries all play a role in your health and how your body heals after a crisis or event. With functional medicine, all of these factors are taken into consideration. Functional medicine gives your body the support it needs to function effectively on every possible level.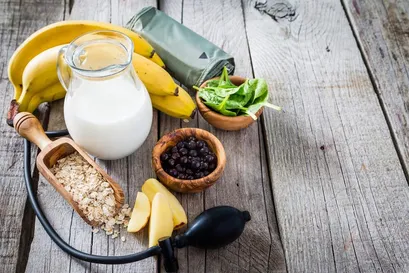 What Is Functional Medicine?
Functional medicine takes into account every aspect of how the body functions to get to the root cause of a problem. By finding the underlying cause of your symptoms, your doctor can begin to create an effective treatment plan. Helping your body heal the cause of your pain and discomfort is the best way to permanently relieve your symptoms. This, in turn, helps to improve the function of all the systems within the body. As the body begins to function more efficiently, it will become more resistant to disease and healing after an injury will be much faster.
The Benefits of Chiropractic Care
Chiropractic care offers many benefits when it is included as part of a functional medicine treatment plan. Chiropractic care strengthens and balances the musculoskeletal system. With the body in a natural state of balance, it is easier for the other systems to function more efficiently. Maintaining that state of balance reduces the risk of physical injury and also works to improve the body's immune system, making it easier to fight off disease. Chiropractic care is beneficial for all ages, even infants and individuals with disabilities.
Bringing It All Together
Because functional medicine relies on the proper function of all bodily systems, it is one of the best ways to improve overall health and wellness. Nutrition, lifestyle, getting enough rest, and physical exercise are all important factors when it comes to good health. Adding chiropractic care, massage therapy, and unique treatments like Ozone and BioPhotonic therapies will be able to allow the chiropractor to create a well-rounded treatment plan that will fully address the cause of your symptoms.
Maintaining Good Health and Wellness in Southeastern, OK
At One Health Wellness in Durant, OK, you can learn more about the benefits of functional medicine and how it can help you live your best possible life. Stop in the office or call (580) 847-2225 to schedule a virtual appointment with the doctor. Whether you are dealing with a health crisis or just want to simply feel better, the visit will help you find the answers you are looking for.